litter planing 2013
Neo is an expressive, well-shaped dog with a balanced chest depth, correct angles and dynamic and fluent movement.
His stable character is well-tempered and friendly; he loves cuddling. In connection with game he can be retrieved easily.
We are looking forward very much to this interesting mating as it includes pedigrees from four continents as well as many internationally well-known lines and champions.
litter planing 2012
The mating of Nanga and Spooner was successfull. Today's ultrasound provided evidence!!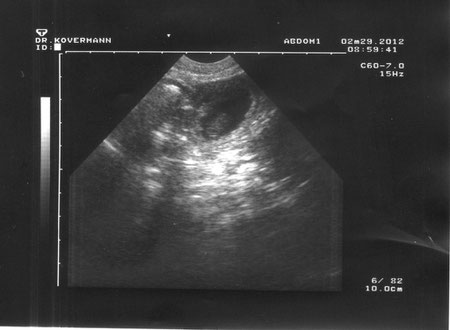 Nanga is doing well, sleeping a lot; she is completely relaxed and keeps looking for goodies and at least anything to eat all day long.  
We are looking forward very much to our little "Jambos" (J-litter) and will do everything for the puppies to guarantee a perfect start into this exciting world and to support an appropriate dog's life!
We proudly announce that Nanga and Spooner dated on January 28th and 29th!
The mating was full of harmony; Nanga was a courteous "bride" and Spooner the perfect gentleman from head to toe.
Now patience is needed until we come to know whether this love will bear fruit!
On day 27 after the mating the ultrasound will show if Nanga is pregnant!
Please keep as many fingers crossed as you can!!!!!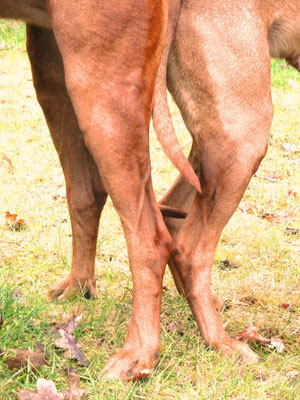 Our next litter will be the J-litter in spring 2012.
 
From Litter planning to action ……!
Nanga is in heat since Tuesday and she could mate the weekend after next.
We have chosen the stud dog Multichampion Fanazulu Hakimba Spooner for Nanga
www.africansunshine.de
I would like to express my thanks to Ralf Gottlieb and Claudia Weins for supporting the mating between Nanga and Spooner.
Spooner has a well balanced, relaxed and self-conscious temper and a friendly nature.
He is top fit and healthy, in excellent shape and perfectly socialized with other dogs.  He is successful in national and international shows and a multiple champion.  
We are looking forward to the puppies out of this outcross mating and are expecting healthy Tia Nanga Ridgebacks with a stable character and of strong type and temperament.  If you should be interested in a puppy out of this breeding please do not hesitate to contact us!